Bruce Wickens – Director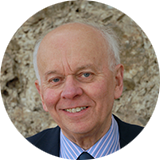 Following a career with a major international company in the automotive sector, where he worked mainly in HR but also manufacturing and product engineering, Bruce founded Bruce Wickens Associates in 1996. The business at that time provided HR support to a number of SMEs, which provided him with experience in understanding the needs of smaller businesses. Business activities with SMEs and larger businesses grew and the business name was changed to BWA People Ltd in 2008 and expanded its activities to provide a comprehensive range of services HR services to client companies.
As well as overseeing the overall operation of the business Bruce focuses on organisation design and development, performance management, employee relations, and disciplinary matters.
Outside of work Bruce spends time sailing and also teaching the Royal Yachting Association navigation courses – and also spending time with his grandchildren!
Contact Bruce by calling 07831 625822 or emailing [email protected]
Darroch Wickens – Business Development Manager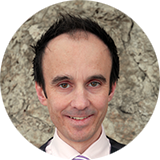 Having worked in the creative sector for many years, Darroch joined BWA People in 2010, bringing with him business expertise outside the world of HR to the company. Initially working on recruitment campaigns, he expanded his role two years later to oversee all recruitment services, the provision of HR administrative support (incl. contracts and policy and procedure documents) and responsibility for the development and promotion of the business.
In 2013 Darroch became an associated member of the CIPD after obtaining a foundation level Diploma in HR Practice, along with obtaining a Masters degree in 2006.
Outside of work, Darroch enjoys his sailing and photography.
Contact Darroch by calling 07740 794527 or emailing [email protected]